Time is a critical factor of consideration for most shippers because it affects their relationship with customers. Upholding your company's reputation is necessary if you want to win the confidence of your clients and that suggests that late deliveries are not an option. In that case, meeting the expectations of your customers when you promise to deliver on time should be a priority because fulfilling this requirement will improve the image of your enterprise.
As you seek to meet the requirements of your clients as a shipper, you may discover that standard delivery times may not be the ideal option for the need at hand. Time-sensitive shipment services become the right choice for shippers requiring urgent delivery. Here are some of the scenarios that demand time sensitive shipment services.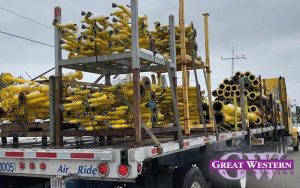 Installation Schedules Requiring Precise Delivery
Unavailability of the necessary materials or fixtures can cause unnecessary delays when a new construction project is underway. For instance, when it is time to install office windows, the contractor will require them on site, and any delays can result in additional costs. Time-sensitive delivery services withdraw the uncertainty of meeting set schedules, which means that this option can cut the hourly labor cost of construction projects.
The Demand to Meet An Appointment
Some companies only accept deliveries within a specific duration and shippers may not fulfill orders within that window if they work with standard transportation times. Time-sensitive shipment services are fast enough to meet a day-specific or time-specific appointment thus minimizing chances of late deliveries.
The Need to Fulfill Cross Border Orders
Ground transportation is not an option if you have little time to ship goods or a critical part across the border because it is expensive, and the probability of late delivery is quite high. Shippers who opt for time-sensitive transport services for cross border shipments can access such custom air services as deferred air shipments, same-day flights, and air charters, which are faster and cheaper.