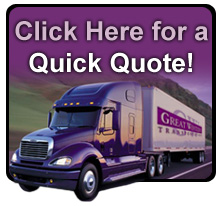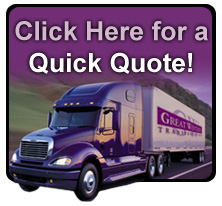 At Great Western we have a team who will advise and recommend precisely which type of truck and / or trailer equipment that is best for your particular shipment. Trailer specifications and configurations are standard in the industry with vans measuring either 48' L x 96"/102" W or 53' L x 102" W.
It is important to know the interior dimensions of a trailer to ensure that your shipment will fit properly. The following dry van illustrations will help you understand a few of the fundamentals.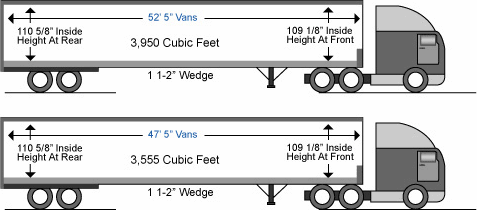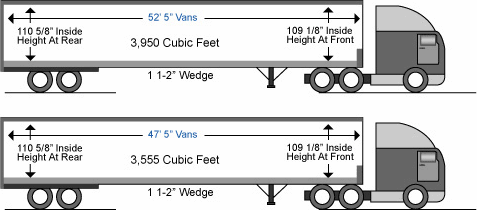 Great Western can handle your dry freight shipments either on a Full Truckload (FTL) or Less-Than-Truckload (LTL) basis. Businesses with dry freight to ship will often unknowingly contact truckload carriers and pay a Truckload price even though their particular shipment in question may not fill up an entire trailer. With LTL pricing your partial truckload shipment can be priced well below Truckload pricing by sharing the cost with other partial shipments.
For example, Great Western may have a partial truckload going from San Francisco to Atlanta, and you may have a shipment that needs to be transported from San Francisco to Memphis. By filling a 53′ Dry Van with both shipments, you can save a great deal of money because you won't be paying a truckload price.
Let us prove to you that Great Western Transportation is your Premier Trucking Service.
Call us for information about our trucking services or for a rate quote.
(800) 972-8484
(925) 484-9500
Great Western Transportation 5000 Pleasanton Ave, Suite 145 Pleasanton, CA 94566