Having a heavy load to be transported can be a daunting task. Moreover, lacking the knowledge of which is the best way to get it delivered makes it even worse. You might be wondering, why should you pick Heavy Haul Trucking? Luckily, it has never been that easy and convenient as with Heavy Haul Trucking. Here is why Heavy Haul Trucking is the best way for you.
Deliver your ultra heavy and massive oversized load to your destination.
Having ultra heavy cargo and wondering how to get it delivered to your destination? Take a breath as Heavy Haul Trucking takes care of that. Heavy Haul Trucking makes arrangements for a diverse array of heavy hauling equipment such as lowboys, double drops, extendables, removable goosenecks and other specialized trailers. This way, no matter how heavy or massively oversized your load is, it would always be delivered to your destination safely and within the shortest time possible. Moreover, drivers of Heavy Haul Trucks are highly trained and experienced, this way accidents are minimal and safe delivery is guaranteed.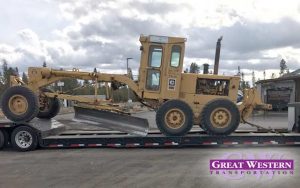 Route assessment taken care of.
Route assessment is crucial when shipping freight for long distances. Many routes are not equipped to handle heavy loads. Likewise, regulations vary among countries. When hiring for Heavy Haul Trucking, all this is taken care of. Heavy Haul Trucking makes sure that the route taken is equipped to handle heavy loads thus keeping your load safe!
Heavy Haul Trucking acquires permit and escort for your Cargo.
Heavy Haul deliveries mostly would require permits and escorts and getting them is daunting and time consuming. But why struggle so much when there is a solution for you? Heavy Haul Trucking makes arrangements for permits and escorts of your cargo. Hiring a Heavy Haul Trucking gets all this done and ensures your load is delivered safely and without violation of regulations at your comfort.