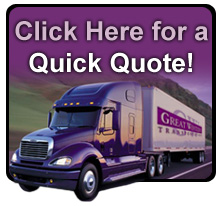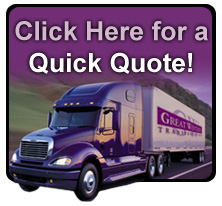 Below is a brief listing and description of other services offered by Great Western (Note that this is not a complete listing). Different companies need different solutions and Great Western Transportation approaches each logistic situation with the end result in mind.
Air-ride Equipment: Suspension constantly adjusts to changing road and load conditions. The smoother air ride helps reduce vibration to the vehicle and other on-board equipment, hardware, electronics, and delicate freight.
Pallet Exchanges: We have the capability to offer pallet exchanges upon request.
Loading, Unloading & Inside Delivery: We also adapt our services to match our client's specialized handling needs. If you have a specific handling requirement, just let us know. We have modified, and will continue to modify our service offerings to provide for our client's individual needs.
Hazmat Authority: Dangerous goods are substances that may be corrosive, flammable, explosive, spontaneously combustible, toxic, oxidizing, radioactive, biological, water reactive or gases under pressure or liquefied.Hazardous substances are substances with the potential to harm health. They can be gases, liquids or solids, and can be either pure substances or mixtures. Hazardous substances are classified according to their long term health effects, while dangerous goods are classified by their immediate physical and / or chemical effects. Hazardous materials are other materials that may have hazardous properties, and include dangerous goods, hazardous substances, scheduled poisons, hazardous wastes and environmental pollutants. Great Western categorizes all these materials together under the title "Hazardous Materials" or "HAZMATS" as they are commonly called.
Customs Bonded Shipments: We have the capability of handling the movement of your Customs Bonded shipments.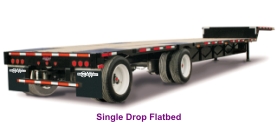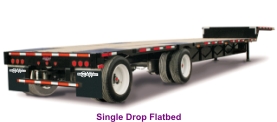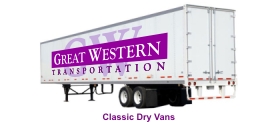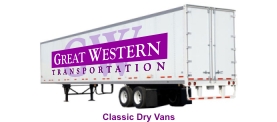 Let us prove to you that Great Western Transportation is your Premier Trucking Service.
Call us for information about our trucking services or for a rate quote.
(800) 972-8484
(925) 484-9500
Great Western Transportation 5000 Pleasanton Ave, Suite 145 Pleasanton, CA 94566