When you see a loaded truck on a major highway, you may not realize that two sides of the truck could be owned by different companies in different industries. When this is the case, this type of transportation method is known as power-only trucking. When the power-only trucking transportation method is used, the company that owns the trailer will hire the driver and the tractor from another company.
Power-only trucking is one of the most cost-effective and cost-efficient transportation methods for companies that need to store their products on trailers for a significant period of time, with occasional shipping along the way. The company that supplies the tractor and the driver is known in the trucking industry as the carrier. The company that provides the cargo and the trailer is known in the transportation industry as the shipper.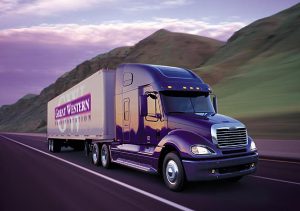 Power-only trucking provides a variety of benefits to shippers, including the following:
Increased productivity
Increased speed
Greater flexibility
Greater efficiency
Driver satisfaction
Power only trucking will give shippers the opportunity and flexibility they need to place more attention on their cargo. We understand how difficult it can be to concentrate on your shipments when you are focusing on other aspects of the shipping process, such as the packing and the logistics.
This is why the power-only trucking shipping method is one of the most popular methods to transport goods and equipment across the country, regardless if it is across state borders or international borders.
Power only trucking will also allow shippers to avoid hiring additional contractors or bringing in an additional fleet of tractors in order to successfully transport the goods. Using power only trucking will also give shippers the freedom to choose the right transportation service for their specific needs.
In the transportation industry, there is no one-size-fits-all shipping method. The power-only trucking shipping method can be used to fit your unique needs when you need to move equipment in or on the following:
Flatbed trailers
Dry freight trailers
Containers
Refrigerated vans
Tanker trailers
The power-only trucking transportation process will not be constrained by how many tractors or trailers you own or how many truck drivers are available to transport your shipments.
The power-only trucking process can also make it easier to transport any goods or freight across state borders and international borders. It is important to choose a transportation service that fits your needs and provides you with the updates you need on the progress of the trailer as it goes from Point A to Point B.
Great Western Transportation is a transportation service that can solve your transportation challenges. If you have any questions about using a transportation service, contact us today. We serve a range of customers in a variety of industries. Our team has the knowledge and skills that are needed to fulfill your needs, whatever they may be.