Many people wonder what is power only trucking, and how does it work. Many companies have their own loaded trailers, but no drivers or trucks to transport them to their destination. When you hire a company for power only trucking, they provide the truck and driver to haul your trailer and cargo to where it needs to be. Power only trucking is available for many different loads and locations. Power only trucking can be designed to cater to your business, without you having to worry about the logistics.
Power only trucking is an increasingly popular way to transport goods and equipment across the country. This is partly due to the fact that it is not economical for many companies to own their own trucks and hire their own drivers, due to the large costs associated with each. It is even popular with companies that own their own trucks because often times they don't have a truck or certified driver available when needed, so they hire a power only company to take care of it.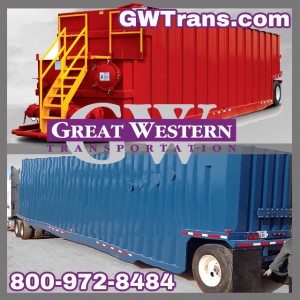 Power only trucking is designed to fit your needs and your trailers needs. In order to work for all customers the trucks utilize an adjustable fifth wheel hitch that can accommodate many different trailer sizes and types. Power only trucking can be used for flatbed trailers, tanker trailers, dry van and refrigerated van trailers, shipping containers, heavy equipment, e.t.c. Different size trucks are available as well as oversize load hauling to transport even the heaviest loads. In order to get the best service, it is best to know the specifications of your trailer and cargo, before setting up a truck and driver to best suit your needs.
It is often hard for smaller companies and even larger companies to find reliable, certified drivers that can haul their cargo on time and safely. When you hire a power only trucking company you are hiring professionals and are ensuring that your cargo is hauled by a certified driver. If you are looking for power only trucking, or any other type of trucking service, contact us at Great Western Transportation.