Many transportation services can easily separate the months of the year into different trucking or shipping seasons. When transportation services first begin in the industry, everyone is usually jumping in pretty quickly and learning things as they go along. However, it does not take long for everyone in the trucking industry to identify what times of the year are the busiest and what times are slower than usual.
Customers are constantly contacting transportation services to look for trucks at different times of the year, and there are times when transportation services are experiencing a heavy flow of customers. There will be good seasons and bad seasons, but we can always separate shipping and trucking into different seasons.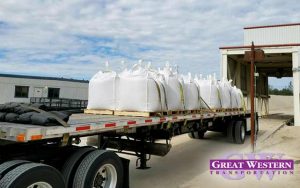 The beginning of the year is typically a slow season and it can be referred to as the quiet season. As the third month of the year comes to a close, customers are looking to find a transportation service that provides the type of truck they need to transport their equipment or goods. As the summer approaches, the transportation needs begin to increase and it will remain that way throughout the summer. During the final months of the year, businesses are rushing to get their products on the shelves before the holidays and things become quiet again as the holidays come and go.
Right now, we are in the middle of spring and summer is approaching. The load volume is increasing as products are being moved and transportation services are needed. Product harvest season is here and customers are looking for transportation services that can transport their goods in a safe and timely manner. Transportation services offer an outstanding value that many people do not realize until they need a transportation service.
Have you run into a transportation issue in the past that you want to avoid this season? Great Western Transportation can provide the transportation service you need to manage your freight.