For some shippers, transportation methods that can deliver time-sensitive shipments is important. Freight shipments that are time-sensitive or expedited will generally have a short shelf-life. Sometimes equipment can also fall under time-sensitive transportation. In order for you to have the best experience while using time-sensitive transportation methods, it is important to have an understanding of the methods you are considering.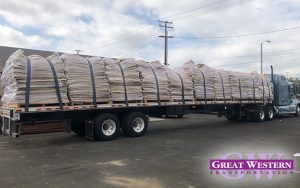 Choosing carriers that are qualified and experienced will be critical for time-sensitive goods and equipment. However, the process of finding the best transportation carriers can be met with a variety of obstacles. There are several things you should pay attention to during the process, including the following:
communication
percentage of claims that have been filed
types of services provided
percentage of on-time deliveries
When you search for rates and carriers ahead of time, you will increase your odds of finding a carrier that can fulfill your needs. However, we do understand that sometimes you will not have a significant amount of time to research transportation services because sometimes time-sensitive shipments are created in a short time frame.
When you work with a transportation provider, you will have a better chance to save money and time. Transportation services will have their own network of resources that can help match you with the service you need. There are also transportation services that will handle the shipment documentation throughout the process.
Working with an experienced transportation service provider can save you a significant amount of money in the long run because you will not be expected to pay high rates. When you need to ship time-sensitive products or equipment, it is important to find a provider who can meet the demands that have been established.
Ultimately, your business needs will determine when you should use a transportation service provider that can deliver your time-sensitive freight over the road.