The process of shipping heavy construction equipment is a hard task as it requires one to give the cargo details correctly to the shipping industry. The use of shipping services has proven to be advantageous to many industries. Before you start planning on how to ship your construction equipment you need to take into consideration a few factors. Here are some of the essential facts you should be aware of.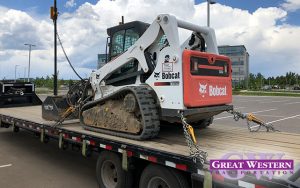 1. Determine Your Equipment's Exact Dimensions
The shipping company you will work with requires the exact measurements. Some states call for oversize permits for machinery such as dozers which are wider than eight-feet and six inches tall. Measure the exact dimensions of your equipment, especially the width, height, and length. The manufacturer's specifications won't be of much help. Use your measurements and add the weight of any additional attachments. You can let your transport representative help you determine whether the dimensions of your machinery met the regulations of the state you will travel to.
2. Prepare The Machinery for Shipping
A shipping company handles things such as strapping down the load and ensure it is secured properly. It is not responsible for preparing the machinery itself for the transport process. Avoid exposing the stack to reduce the chances of debris falling in the smokestack of the dozer during the shipping process. Lastly, secure the doors tightly by zip-tying them shut to prevent chances of strong wind unlocking them by force. It is your responsibility as the owner to handle this, to make sure that the cargo does not get damaged.
3. Choose a Reputable Shipping Company
As a customer looking for quality services you should look for the following; Expertise in the field, customer reviews and the company's licensing. Ask for referrals from a few other professional industries and know the services offered. Avoid working with a shipping company that cannot present proper proof of insurance and licensing policy.
A competent shipping company that is well versed with your needs can ship your construction equipment safely. Avoid the hustle of having a checklist by choosing a firm with a good reputation.