Generally, a heavy hauler is a carrier or transporter for heavy loads that cannot be transported through other means. A business should look for the provider that will offer them the best services. A business should also find the best transportation service that will provide better stability and a better balance.
There are several factors that will need to be considered when it is time for you to prepare to ship heavy equipment. The important factors you will need to consider can range from the type of services your potential transportation service provider offers to the type of heavy haulers you will need for a successful transport.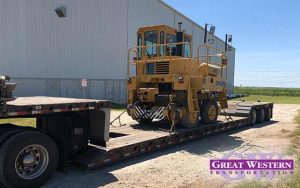 When it is time for you to choose a heavy hauler, one of the things you should determine is if the transportation service provider you are considering offers the heavy haulers that will be able to haul the heavy equipment you need to have transported from one location to the next. When you determine that the transportation service provider you are considering has the capacity and capability to complete the job, you will need to make sure your business will not be vulnerable to any risks.
It is important to ensure that the transportation service provider you are considering meets all the standards and regulations that the government has set. There are many standards and regulations that will need to be met in the US when equipment is being transported, and it is important that you are aware of where the transportation service stands in terms of meeting those standards. If you fail to determine if the transportation service is meeting those regulations, you may subject yourself to legal actions if an accident takes place during the transport.
Taking on a heavy hauling job may not be the easiest task you have taken, but the success of the transport can depend on the transportation service provider you have selected. When you make the right decision when it comes to the transportation of large and heavy equipment, you are not only ensuring the safety of the equipment you are transporting but your entire business operations as well.
Are you preparing to move a heavy haul load that requires the use of heavy haul trucking? Contact us to learn more.