When moving heavy machinery, ensure that they are stored properly to prevent damage and mechanical problems. It pays to hire skilled transporters to avoid extra costs and other issues. In addition to examining the experience of the company, here are some tips that will help you transport heavy equipment with comfort.
Tip #1: Prepare the Equipment's for Transport
The transportation company is not accountable for preparing the equipment to be moved, organize the equipment to prevent damage. When preparing the interior, ensure the buttons, knobs, and levers are safe from damage. For added protection, use a bubble wrap for delicate interior components.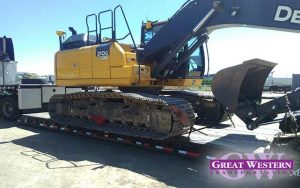 Tip #2: Choose a Reliable Company
Pick a skilled transportation company to avoid spending extra cash. Enquire from other industries on the services they have used and what their experience was. Check online for customer reviews to see if the prospective transportation company has a reliable track record. Avoid working with a company that does not have proof of insurance and license. You can also inquire from the potential partner about the type of insurance it carries, federal licensing, and its state.
Tip #3: Avoid Wide-load Designations
Some equipment such as crawlers, scrapers, and wheel loaders may require an extra permit and cash if your state classifies them as wide load. However, you can ship the equipment wisely and avoid spending extra cash by removing or retracting a tall boom from an excavator or crane to avoid designating the equipment as a wide load. You can also reduce the weight of the equipment and cut the costs by removing accessories and attachment. Ultimately, budget some extra cash for added permits if you have to transport an oversized load.
Contact us if you are looking for more information on how to move your heavy equipment. We are a reputable company that offers top-notch services for heavy machinery.