In the transportation industry, flatbed trucking will continue to be a major part of the supply chain. Since it is a major piece, flatbed trucking should be able to adapt to all the changes within all the markets and industries. Staying on top of the trends and the forces in the economy will help all the fleet managers stay ahead of the shifts and better prepare the trucks and the businesses for the upcoming changes.
There are major areas that will continue to have an impact on flatbed trucking, including the following:
Shifts and Trends in the Industry
Flatbed trucking is greatly impacted by market trends and consumer trends. When consumers are purchasing, leasing, or renting equipment or products that are primarily transported by flatbed trucks, the demand for flatbed transportation will increase. Flatbed trucking is also greatly impacted by the construction industry, and as more people look to have big projects completed on their businesses and homes, there will be a demand for construction equipment and construction materials.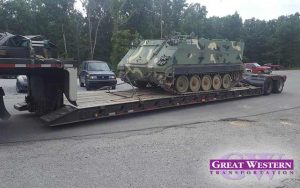 The Time of Year
Weather and seasons also have a big impact on the flatbed market. The industries that typically use flatbed trucking will generally see an increase during the months when the weather is warmer, which is generally the summer or spring seasons. However, the colder months can also have an impact on flatbed trucking. When the cold months bring severe weather such as snowstorms, this will sometimes require cancellations or rescheduling. When weather results in property damage to homes and businesses, the flatbed industry usually experiences a spike in demand as equipment and other time-sensitive shipments need to be transported.
Technological Advances
As technology continues to grow, we can expect to see many advances in transportation and carrier technology. With the current advances, flatbed carriers have the ability to be more efficient and productive. Many flatbed trucks are equipped with new technology that can be used to improve productivity and safety. The new technology also gives carriers the opportunity to improve their utilization throughout the entire day. The updated technology can also reduce the chances that a carrier will misplace driver logs and it will improve the efficiency of submitting documents and other paperwork.
Flatbed trucking operates on a variety of different factors. This is why it is so important for carriers, receivers, and shippers to stay ahead of the market trends and shifts, in addition to the changes in technology.