Before transport can successfully be completed, you will need to determine what your shipping options will be and what shipping method will be better suited for your transportation needs. We are sure you are aware of this by now, but there are multiple options you can choose from, including dry freight trucking, flatbed trucking, heavy haul trucking, and more. It will be a smart idea to become familiar with all the shipping modes and the guidelines and requirements that will come with each one.
Dry Freight Trucking: What is It?
Dry freight trucking is one of the most trusted methods of transportation that are available to you. Dry freight trucking continues to be a popular transportation mode because of the increased demand and the high availability, in addition to the many benefits of having goods and products safely enclosed in a trailer.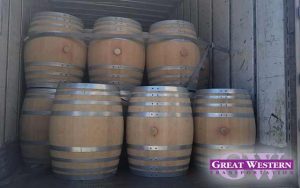 What can be carried with dry freight shipping?
Dry freight trucking can be used to carry the following:
Building materials
Non-perishable food items
Non-perishable beverages
Clothing
Why is dry freight trucking a preferred transportation method?
There are multiple reasons why companies decide to use dry freight trucking as their go-to transportation method, including the following:
There will be fewer concerns about the security of the goods because they will be in an enclosed trailer
Dry freight trucking is a very flexible method of transportation
The load mode that is used in dry freight trucking will save you a significant amount of effort
Moving dry shipments will allow for less than load (LTL) trucks to be filled easily. Dry goods have become more common because they do not require any type of unique handling or temperature controls.
In order for you to have your goods delivered on time to the right destination, it is important that you carefully determine the right shipping method for delivering your goods. Teaming up with the right transportation provider will allow you to have the services that fit the specific needs of your business.