Time-sensitive expedited shipping reduces instances of damaged or lost goods. For shipment that includes valuable goods, such a guarantee is necessary and ensures timely delivery. Some of the reasons why you should use expedited shipping include:
Acquiring Extra Liability
Legally, a service that provides third-party logistics or a carrier has access to the shipment's value. Although you may prefer not to disclose this information to another party, it is necessary for the carrier or logistics service to know the amount of liability required. This reduces misunderstandings when goods are damaged or lost while in transit.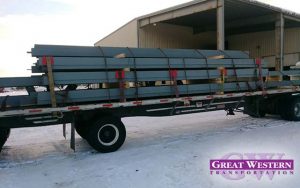 Choosing a Carrier
Extensive research and considering all factors is required when selecting the most suitable carrier. Cost alone should not be a determining factor; an affordable carrier may not have the capacity or motivation to handle goods with optimum care. Generally, the main qualities to look for include performance report, a variety of shipping methods, and careful transportation of high-value merchandise.
Quicker Transportation
Having high-value shipments reach their destination in a shorter period is the priority of most freight customers. Expedited shipping services can reduce the transit time and guarantee the safety of freight. One of the main benefits of shorter transit time is minimal human contact with shipment and, therefore, enhanced safety. Many freight companies are now making this possible by utilizing autonomous delivery.
Scheduled Transportation
Expedited shipping companies allow their clients to set the pickup and delivery time. Such firms are also known to provide guaranteed delivery  and End of Day delivery services. Because of the time-sensitive nature of their services, the companies are able to prioritize and give absolute attention to the shipments. Cargo owners are able to make more predictable plans about their business, while also enjoying peace of mind. Other companies have integrated live tracking and notification into their time-sensitive delivery service. This gives a planning and storage edge to businesses that handle time-sensitive goods.