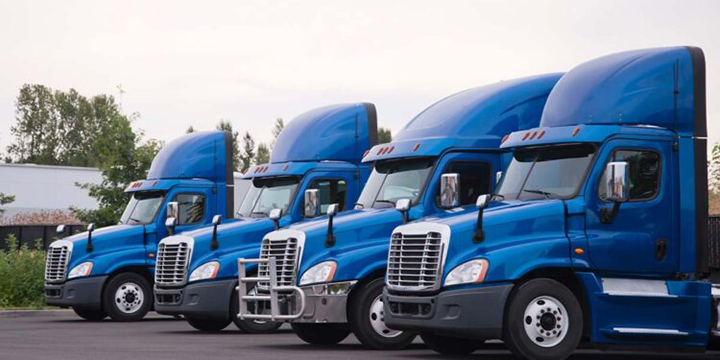 Flatbed trucking and heavy hauling rigs are carrying megatons of holiday goods, and building supplies and equipment across the country as the 2022 holiday season unfolds. The same with refrigerated trucking shipping frozen and chilled goods to keep grocery store chilled shelves stocked with everything we need for celebratory meals.
In these last two weeks of 2022 Great Western Transport is an important part of the great hauling push for the holidays. Our staff is here to facilitate your shipping with expertise, unmatched responsibility, competitive pricing and good cheer.
With big snows dropping on the east coast states, and a big storm that just swept through northern California with heavy snow in the Sierra Nevada mountains and moving east to the Rockies, trucking companies are doing their best to keep shipments moving against big weather.
Our rigs and drivers are prepared for all the conditions one can expect in a winter that's brewing up some massive storms. Communication is vital and we're on top of staying in close touch with our drivers as they make their way cross highways, roads and streets hit by blizzards to tornadoes.
Of note in this Christmas season hauling is that the U.S. Capitol Christmas tree, a 78-foot length of beautiful red spruce living timber, was hauled from the National Forests of North Carolina to the west lawn of the capitol building in Washington D.C. by a husband and wife team out of North Carolina. The tree shepherded by the driving duo made many stops around North Carolina to show off the spruce for families and well-wishers. A nice bit of hauling, that.
Get in touch with us right away if you need any kind of flatbed, heavy hauling or refrigerated freighting in these final two weeks of the holidays. We can handle all your immediate or longer term shipping needs.