After another strong finish in 2019, we expect that the demand for flatbed shipping will increase in 2020. There are still changes taking place on the supply and demand side of flatbed trucking. Flatbed trucking has been known for its trends and shifts, whether those trends and shifts are seasonal, recurrent, or both.
Flatbed shipping is also known for its variety when it comes to the market it caters to and its demographics. Those who have used flatbed trucking often in the past are aware of the complexities that can occur in the industry. Operating any type of business will mean you are likely to run into a few challenges along the way.
Not only are you responsible for controlling costs, ensuring your employees are satisfied and productive, providing excellent customer service, following the regulations that are related to your industry and your business, and maximizing profits. We understand how difficult it can be for you to make sure you have everything you need to run an effective and efficient business.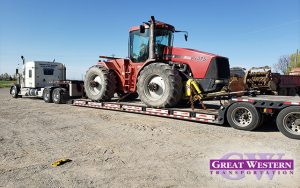 This can be where transportation services come into the picture. The right transportation service can ensure every aspect of your transportation responsibilities is operating at its highest capacity in 2020 and beyond.
It does not matter what the size of your company may be and what type of time-sensitive shipments or equipment you need to be transported, you can save time and money with flatbed trucking. Our team of experts will create a route that will ensure your inventory will be transported at high efficiency. Your equipment will be loaded onto the flatbed trucks, regardless of how tricky or challenging the shipment may seem.
With the demand for flatbed trucking rising and the various trends that take place in this industry, we believe that this type of transportation will be around for a very long time, including through the seasons that many would not expect to use flatbed shipping. If you need helping to make your way through the flatbed shipping maze, please do not hesitate to reach out to Great Western Transportation.