When you're a business, you have to be mindful of your trucking logistics. There are a number of reasons as to why you would want refrigerated trucking services. Driving from one side of the state to the other, it could be of benefit to you.
Fresh Deliveries are Vital
Your customers demand the very best. If the food arrives in anything other than refrigerated trucking services, they're going to question the freshness. It doesn't matter if the warehouse is just down the street or not. Often, it's all about perception and therefore you don't want to disappoint your customers.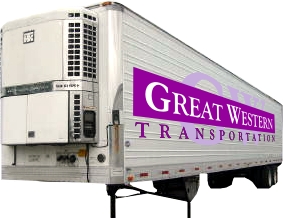 Food Inspections Demand It
Food, whether it's in the process of being transported or not, has to remain at certain temperatures. This is particularly true of such items as milk, eggs, and cheese. You want to ensure quality trucking services are used so you don't have deliveries failing food inspections upon arrival.
When you are ready to request refrigerated trucking services, it's important to do so with the right company – and ensure you know all of the details about what you're transporting and how far it's going.