The majority of trucking trailers will have one part that is either unnoticed or underutilized. Do you know what that part is? Storage. It will be difficult for you to find a transportation service or trucking company that will leave its dry freight with you idle without asking you to pay for the containers you are using because they could be making money by using those containers on the road.
Many companies will have their own loaded trailers, but they may not have the drivers or the trucks they need to actually transport everything from Point A to Point B. Hiring a company for power only trucking will mean the company will provide the truck and the driver you need to safely transport your cargo and your trailer to its final destination.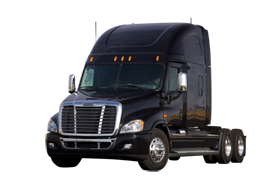 If you are looking for an affordable solution for your company when you are not able to provide your own truck or hire a driver, power only trucking is a solution you should consider. Power only trucking services will offer an incredible advantage, and you will not have to worry about the planning that will be involved when you have to transport goods.
Power only trucking services have been designed to fit your specific needs. It does not matter if you need services for flatbed shipments, dry freight trucking, refrigerated trucking, or if you need services for containers and heavy equipment, power only trucking can provide you with the services you need. If you have a shipment that is oversized, a power only trucking company will be able to provide you with what you need.
If you have cargo that requires you to have a driver that has years worth of experience in hauling that particular type of shipment, you will be able to find this type of driver when you use a power only trucking shipping service. Power only trucking services can transport your goods without the additional expenses you would have to pay when using your own drivers and trucks.
For more information on our power only trucking services, please do not hesitate to contact Great Western Transportation today.