As you read this, many shipments are being loaded and unloaded across the state. All the same, what can you do if you have loaded your trailer, and yet you don't have a driver or truck to move the shipment from point A to point B? Well, this is where you would need power only trucking services. But what does power only trucking mean? Well, a driver and truck are hired to help you transport your products and trailer to the desired destination. Besides, you can have your pick from a team of drivers, though this will depend on your logistical needs.
Move Large Cargo with Ease
Most people often ask, can a power only truck suit different trailer combinations? Well, by utilizing an adjustable wheel, these trucks can adequately fit the specific dimensions of your trailer. If you have a large weight load, both four-axle units and standard axle units can suit your particular needs. However, it is essential to know specifications such as your weight and load to help you find the right power only truck that works best for you. Essentially, this is an excellent service for shipping companies that want to move urgent cargo.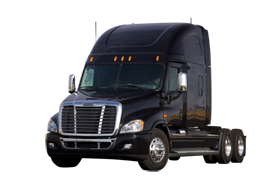 Experienced Drivers
More so, power only trucks facilitate the movement of cargo on shipping containers, flatbed trailers, refrigerated vans, tank trailers, and dry van trailers. In such cases, drivers and companies may be chosen depending on the kind of cargo you want to transport. Also, you will get drivers with extensive experience in transporting large cargo.
Hence, allowing you to enjoy your peace of mind, as the experts manage your shipment with precision through an end-to-end array of cargo transit and logistics support systems that avail cutting-edge cargo transportation analytics and monitoring technology.
Great Western Transportation offers you their operational infrastructure, market professionalism, and carrier relations. Thus, enabling you to scale the heights of the supply chain with ease. If you need to move something bulky, contact us today for a quote.