Companies are always looking for reliable, cost-effective solutions to increase business and make a profit. Power-only trucking helps reduce expenses while allowing you to move your products across the country to fulfill orders and meet shipment deadlines. Great Western Transportation has the availability to trucks and drivers you need to get your trailers to their destinations without the expense of hiring teams of over-the-road drivers. We supply single and team drivers to get your load from point A to point B quickly and safely. Whether your endpoint is the continental US or Canada, our drivers will pick up your trailer and deliver it to your destination in a timely manner.
Increase Efficiency 
It is easier to meet deadlines and move shipments across the country when you know you have reliable, time-conscious drivers on hand. This gives your employees the ability to load the trailer and get it ready to go before the driver gets there. When they arrive, they pick up the trailer and go. This reduces wait time during loading and makes it easier to meet shipment deadlines. Your customers receive their goods on time and you know the products are loaded and packed to your specifications.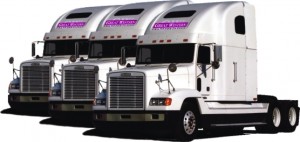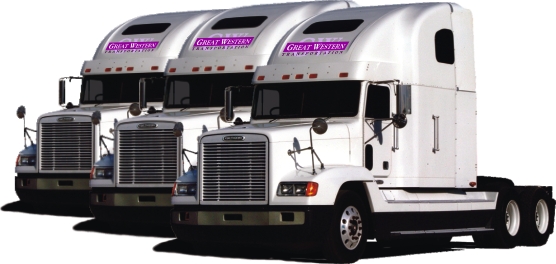 Cost-effective Shipping Solutions
Equipment, drivers, fuel, and the ever-increasing cost of repairs make owning and maintaining OTR trucks an expensive prospect for many businesses. New and small companies find it hard to own or operate these vehicles and turn a profit. Hiring out the delivery process saves time and money on repairs, maintenance, and insurance, not to mention the increased fuel expenses. Outsourcing the drive to a power-only trucking firm helps to reduce these costs as well as employment expenses.
Our drivers serve a wide range of industries from entertainment to government and military transport. We have specialty trailers and sliding fifth wheels to provide the safest, most reliable delivery possible. Contact our Great Western Transportation team here in Pleasanton, CA, to get the quote you need to save time and money for your business.