We all love technology, right? One of the ways technology is used today is in the dating world. Today, many people are creating online profiles to help them find that special person they have been searching for to share their life with. As people start to date online, it will become difficult for them to keep up with all the profile views, private messages, meet-ups, etc. When does the person know when the time is right to settle on one person and move forward?
We know what you are thinking, what does online dating have to do with the trucking industry? Companies can go online to search for profiles of LTL trucking companies, search for rates, and look for quick responses. When it is your turn to search for an LTL trucking transportation service, we want to help you find the right partner who will be worthy of your time and attention.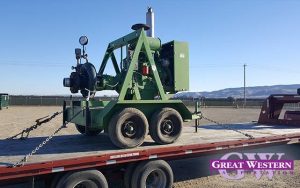 What Is In Their Online Profile?
One of the most important things you should make sure you do is accurately view the transportation service's online profile. It can be easy to skim over a profile, especially when you are not sure what you should actually be looking for. You should search for information about the rates, accessorial charges, height requirements, storage requirements, etc. The transportation service you are considering should provide this information and more so you can get to know the real them.
Where Do They Work?
Many people who are online dating do not provide information about where they live because they want to protect their safety and their privacy. One of the best ways to learn about the transportation service you are considering is to gain an understanding of the type of environment they operate in. Visiting an LTL trucking's warehouse will give you an understanding of how they operate. You will be able to analyze their capabilities and their level of production.
What Do Others Have To Say?
You can learn quite a bit about a person when you talk to other people who know them better than you do. In the case of a transportation service, you can talk to some of their previous customers and clients so you will be able to validate the feelings you have towards the transportation service.
After you have gathered all this great information and you have decided to stick with one transportation service, it is important that you remain faithful and committed. One of the best ways to have a strong relationship is to communicate with one another. Communication will give you the best chance to remain competitive in your industry. Are you ready for a commitment?