You've landed a great deal on some equipment at an auction. Congratulations. But now you have to get the equipment to your location. The process can be daunting without careful planning, expert advice, and the right equipment. Here's what you need to know to get your purchase from the auction site to your door.
Understand The Manufacturer's Recommendations
Manufacturers usually have specific instructions on how to transport their equipment. This is especially important if the equipment is still under warranty. Make sure you understand the recommendations. Some equipment requires disassembly and special packaging, while others can be transported as-is.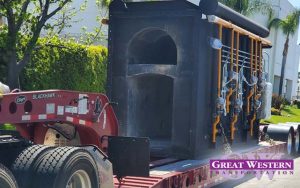 Get the Right Equipment for the Job
Once you know how to transport the purchase, have the right equipment. If you're transporting a large piece of equipment, you'll need a truck or trailer to handle the weight and size. If you're transporting multiple pieces of equipment, you may need a truck with a lift gate to load and unload the items.
You'll also need straps, tarps, and other materials to secure the equipment during transport. Make sure you have everything you need before you begin loading the equipment.
Prepare the Equipment for Transport
Before loading the equipment onto the truck or trailer, prepare it as required. Some require protection from the elements on transit, while others may need to be secured in a particular position. Whatever the case, make sure you understand and follow the manufacturer's recommendations.
Make Sure You Have the Required Paperwork
You'll need the required paperwork if you're transporting the equipment across state lines. It includes a bill of sale, proof of insurance, and any other documents required by the state. Contact the DMV to find out what paperwork you need before starting the transport process, or let an expert handle it for you.
Hire Great Western Transportation
We have the experience needed to help you transport any equipment, no matter the size or weight. No job is too big or small for us. We offer fast, reliable, and safe services. Contact us today to get a quote.