The implementation of LTL shipping has differed over the years as companies have looked for various opportunities to defeat the countless challenges that come with transportation. An LTL transport carrier is one that integrates and transports small freight shipments while still using a variety of stops and terminals. There has been a tremendous amount of growth in the trucking industry and this can be attributed to the addition of more jobs, manufacturing, reduction in taxes, and a reduction in regulations.
With a major growth in the e-commerce industry, LTL transportation has become the main choice for the companies that want to meet the demands of their consumers while transforming their shipping methods. Retailers are utilizing various LTL shipping methods to successfully transport transitional inventory for delivery to the stores or to warehouses and distribution centers. Store imports are anticipated to increase for the remainder of this year.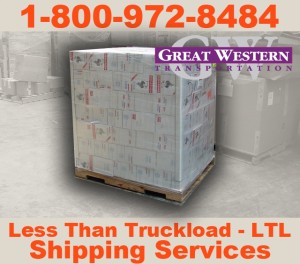 Pricing for LTL shipments can be challenging to determine because every carrier will have their own price. Some LTL carriers may set their price based on the weight for the shipment and other may base their prices based on a variety of things, including freight classifications. As more companies begin to turn to LTL shipping and as the cost of fuel continues to rise, the rate of shipping will be reflected. When you are trying to determine if LTL is the perfect option for you, you should make sure you have a full and clear understanding of how the transportation service calculates its rate.
The LTL industry has and will continue to provide their shippers with a transportation service that will fulfill their needs while allowing them to ship items to the most intricate locations. When you have the right transportation partner, you will be able to finally obtain the flexibility you need to be successful.