Event planners deal with every size of event, from the small but special reunion to conventions of many thousands. For small parties, collecting and delivering the necessary supplies, decorations, and party favors can be handled in a single trunk-load, but larger events can require moving vans worth of equipment and supplies. Instead of constantly arranging for private transportation, party planners can benefit from partnering with a trucking company and taking advantage of Less Than Load (LTL) delivery services.
Sharing is Saving
For large loads of furniture, tools, and event materials, it can be a hassle to get everything delivered and unloaded, especially when the venue is secluded or distant from most van rental hubs. Rather than paying all-day vehicle rental fees and making multiple trips, consider scaling up for economy. Trucking services make deliveries all day, every day and often try to schedule smaller deliveries together to save gas and space. If you are booking large-scale events often enough to make use of the service, you could gain an economy of scale by booking partial space in a shipping truck instead of renting and driving a private moving van.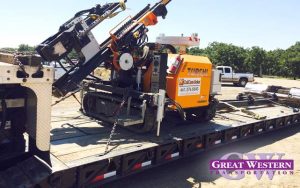 Available Truck Types
Even if your client wants an ancient boat anchor and thousands  of pounds of sand transported to their destination wedding, LTL trucking can help with that. While you probably won't need them all, your shipping options include flatbed, heavy haul, refrigerated, and dry freight shipments. For transporting equipment, decorations, or party favors, flatbed is your most likely best option. Large deliveries of frozen food, on the other hand, are best shipped in a refrigerated truck to keep them fresh before the event.
From annual conventions to fantasy weddings, sometimes events will require a staggering amount of supplies to be delivered. If your event planning business caters to large gatherings several times a year, you may benefit from scheduling your deliveries with LTL shipping services.