Less than truckload (LTL) shipping is a cost-effective and efficient way to ship packages. It's perfect for businesses that need their products delivered without the hassle of loading and unloading them from a truck. LTL shipments vary in size and weight, but they typically range from 500 to 10,000 pounds. You have many shipping options to choose from, but LTL shipping is becoming more popular for its variety of benefits.
Here are five advantages of using LTL shipping versus other freight shipping methods.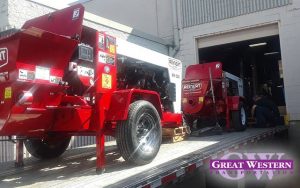 1. Less Hassle
Unlike traditional LTL shipments, full truckload (FTL) deliveries require a lot more time and attention to detail. For example, when you fill up a whole trailer with containers for an FTL delivery, you need to make sure everything is stacked in the same direction and that it fits in that one space. This can lead to a lot of hassle when it comes to loading and unloading containers from the trailer if they don't fit. If you're using LTL shipping instead, then you can load them any which way on the trailer since they're only occupying one space each; this saves both time and money in labor.
2. Improves customer service
One of the biggest challenges for retailers today is delivering orders on time. As customers become increasingly accustomed to free and fast delivery, they expect a relatively quick turnaround from the company. LTL or less than truckload shipping is a quick and cost-effective way to meet these expectations. Unlike traditional freight carriers, LTL carriers are able to deliver smaller shipments that are picked up on demand. This is an ideal option for businesses that have irregular or unpredictable needs for shipments.
3. Reduces costs associated with handling large quantities of deliveries
With LTL freight shipping, the cost of each shipment is based on the weight of the shipment. This means that if your company is sending out a lot of packages at once, it will most likely save money by doing so.
LTL freight shipping allows companies to send their shipments over longer distances without incurring high costs or delays. Because most shipments are less than 150 miles from their destination, LTL freight shipping usually only takes one day to arrive which means there isn't any wait time for customers and no need to store inventory at your facility until an order comes in.
4. Improves Inventory Management and Control
With LTL shipping, companies have the opportunity to benefit from cost savings, improved inventory management and control. Inventory can be stored in one location or consolidated into a central warehouse. This will help with ease of use and management of the stocks.
LTL shipping is an effective way to cut costs, reduce inventory levels, and improve customer service. It can also provide a more accurate picture of what products are in stock, where they are located, and how quickly products can be shipped.
Additionally, with less handling, there is a lower chance of products getting damaged along the way.
5. Reduced turnaround time
LTL shipping services provide a reduced turnaround time for freight transport. Unlike parcel delivery, these services are more cost-effective for companies that need to ship larger items, heavier loads, or a mix of both. The reduced turnaround time means that products can be delivered in a shorter amount of time and businesses can save on inventory costs.
Conclusion
LTL shipping is not just for large companies. It can be used by small and medium-sized companies too to save on both time and money. Most importantly, it will help your company reach its growth goals faster than other approaches because it will offer you a competitive edge in the market. For example, smaller orders can be delivered fast and efficiently without waiting for a whole container to get loaded.
Contact our team at Great Western Transportation for a free quote on LTL shipping prices and services!