So you've won a prized piece of equipment at an auction and can save a penny or two. That's wonderful. Now comes the hard part.
You have to think of how to transport your prized equipment to your location. While the process might seem delicate, here are things you need to understand when transporting equipment after an auction.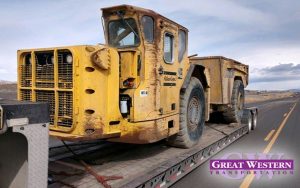 1. Examine the Fine Print  
After buying equipment at an auction, there are chances that you will need the services of a transporter. When sourcing for a transporter, ensure to examine the contract's fine print before signing it.
To ensure that you are not held accountable for extra charges and costs, you should read the section on other tasks.
2. Inspect The Equipment 
Usually, pieces of equipment sell at an auction on an "as is" basis. This means that the buyer assumes all risk of ownership of the equipment they purchase. So it is always a good idea to inspect the equipment, and when available, have it inspected by a licensed professional before transporting it  to your destination.
3. Get Transportation Information 
Usually, when equipment is transported after an auction, specific information should be given to the transporter upfront to ensure successful delivery. This information includes the amount and type of equipment, a detailed list of equipment, preferred carrier and route, and delivery date.
Keep in mind that, although you will be using a transporter, you will be responsible for fetching the equipment from the auction. This means you will need to get a truck, and you might have to rent one if you don't already have one.
4. Double Check All Paperwork 
You will be surprised at how many transport snafus happen simply because of paperwork problems. Make sure that all transport documents are in order, accurate and complete.
Transport Your Prized Equipment  Safely
While transporting equipment after an auction can be daunting, it can also be pretty straightforward. At Great Western Transportation, we provide a speedy and direct service for transporting equipment bought at an auction. Contact us today for your equipment  transportation needs.