Over the course of the next few weeks, like most shippers, you'll see an increase in demand for your products. The holiday season brings with it a promise for increased revenue, but it also presents a logistics challenge that must be overcome to fully realize this potential. Increased demand means you'll have to produce, and transport more product, if even for a short time. LTL dry freight trucking services, offered by a reputable, experienced third-party logistics provider is a smart way to overcome this issue for three very important reasons.
Discounted Shipping
Shipping smaller quantities of product to multiple locations is a good business move. It allows your company to reach more customers, and improves the visibility of your product and company. With LTL shipping, your products are transported with other products heading in the same direction. The cost is determined by the volume each shipper actually uses. Thus, it allows shippers of all sizes to control their expenses, which in turn keeps prices lower for end-users and consumers. It benefits the trucking company as well since they are more likely to be assured of full loads of cargo, albeit from several sources. This helps keep their operating costs low, which again equates to lower costs to others down the line.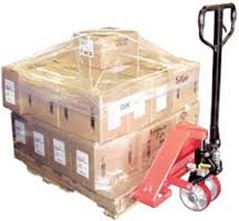 Prompt Delivery
There is a narrow window of opportunity for any company hoping to cash in on the holiday shopping frenzy. Your company simply cannot afford to wait, you must get your product to the wholesalers and retailers that service your target market. When they express a demand, you will have to move swiftly to meet the need and be poised to repeat the process in the future. Otherwise, you'll miss out on countless sales, disappoint loyal customers and lose your credibility. To counter this, you need a logistics partner that understands how important it is to keep deadlines, who in fact guarantee they'll make the deliveries on time, every time. In effect, they will become a part of your operations, a reliable partner, with your company's best interest at heart.
Regular Routing
Odds are, you have a core group of customers that place orders with your company on a regular basis. They make up the bulk of your revenue stream, and they're loyalty is unsurpassed. These customers deserve the best service that you can possibly give, not once, but every time. Your new accounts won't stay if you don't treat them in the same thoughtful manner. Retailers and other companies generally order products and supplies on a last-minute basis. When you partner with a logistics provider that offers regular routes, your customers will know exactly when to expect their deliveries, and that they will arrive in perfect condition. That peace of mind will encourage them to continue to rely upon you to provide them with the products they need.
Don't let the holidays cause chaos and uncertainty within your company. Rather than stressing about how you're going to ship all those orders, consider outsourcing to a reputable dry freight shipping company. You'll see an instant improvement in your distribution process, impress your customers and create a lasting impression of professionalism and attention to detail.